Android 9 Pie has been distributed for Google Pixel, Google Pixel XL, Google Pixel 2 and Google Pixel 2 XL and Essential Phone. Smartphones from other manufacturers that have participated in the Beta program, Google says, will receive Android Pie by the end of the fall. These are SonyXperia XZ2, Xiaomi Mi MIx 2S, Nokia 7 Plus, Oppo R15 Pro, Vivo X21 and OnePlus 6. In addition, we can also expect fast updates for Android One devices.
Not all of the features announced in Google I/O 2018 will be available immediately; in particular, you will notice the absence of the entire "Digital Wellbeing" part, which allows you to monitor your smartphone usage for each application and limit notifications over time, and "Slices", a feature that displays relevant information about your applications at the appropriate time. Both will arrive this fall on Pixels, and later on on Android One smartphones. We can only assume that the announcement will correspond to the presentation of the third generation of Pixels.
Digital Wellbeing features can now be beta tested on Google Pixel smartphones. Other features immediately available include
Adaptive Battery, which optimizes battery management through an application based on your usage habits;
Adaptive Brightness, which saves and applies light profiles based on user habits;
App Actions, which suggest actions that should be performed in an application (for example: calling the mom, listening to playlists…) depending on the user's habits;
Navigation by gestures;
Intelligent text selection directly from the multitasking page.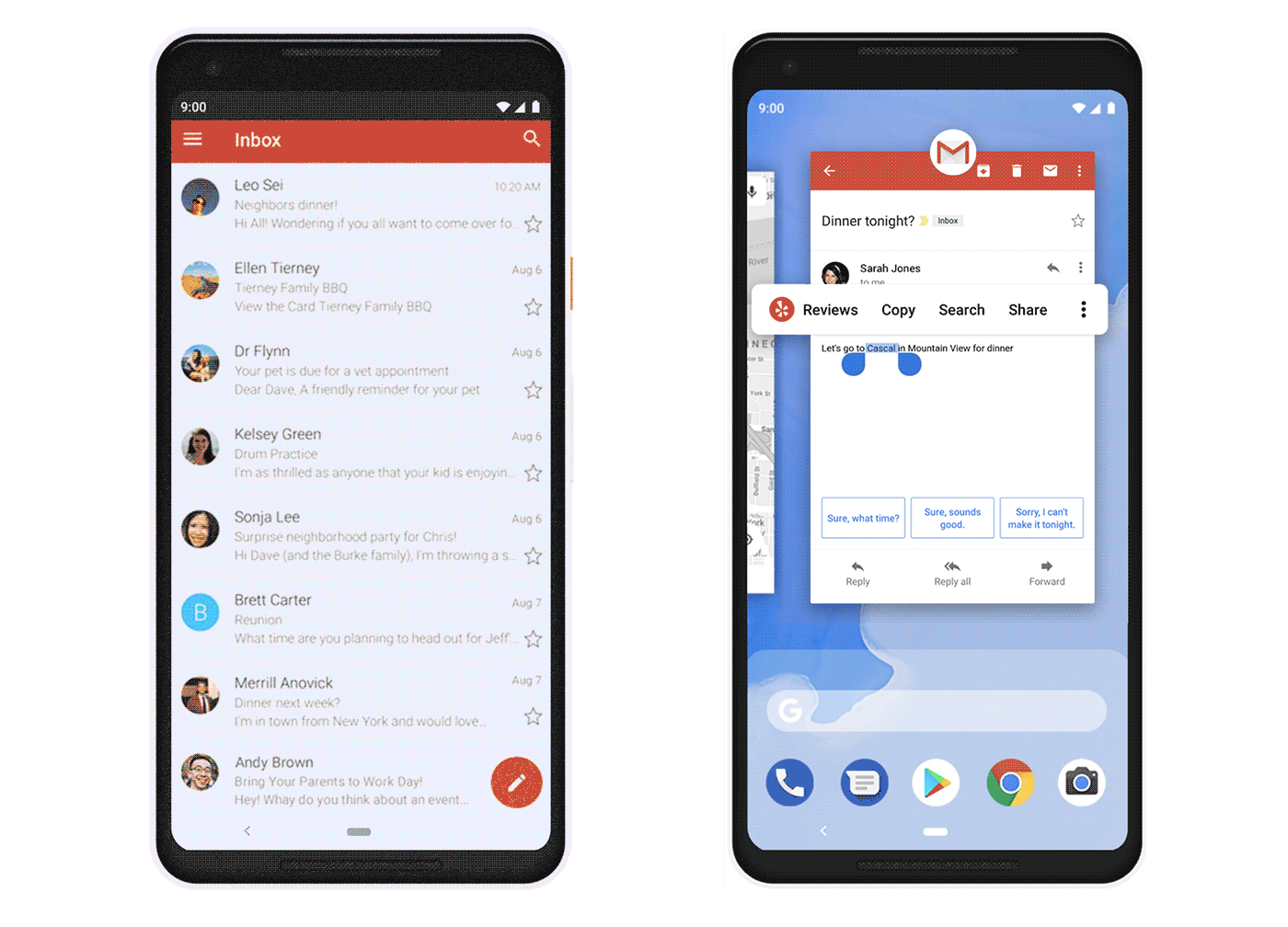 OTA and Factory Image are now available for download. Find the buildings, HERE and HERE, respectively.
More information about Android 9 Pie can be obtained on the official website, can be found at https://www.android.com/9; for those who want more technical and in-depth information, there is also an announcement on the site for developers, among the most interesting facts, it follows that over 140,000 people have tested the Android P beta.
More Info > Google